Salam...
this time, the entry entitles such as above...
yup..xsalah pon nk jadik abnormal.
sekiranya yang normal itu salah..
cam pelik je...
it's like this...
nowadays, people tend to do something wrong
and they keep saying 'normal la org zaman skang'.
nope and yes!
i used to be like that before...
but for the sake of my own self, i want to stop it all and now.
and this will be my azam for the upcoming 2011!
yeah.to be abnormal to the normal wrongdoing things such as:
1. smoking.
even i'm not a smoker, but i want to stay like this without any involvement in this kind of addiction.
today's child used to say, xrock la xhisap rokok..
kpala hotak anda!
rock xrock..kang korg yang hisap rokok la yang mampos lebih dulu..
quite harsh is it?
yeah..i hate smokers but i can't spit it out since many of my friends are.
xpe2..asalkan korg xinvolve kan ak lam xtvt haram jadah korang sudah.
so, say no to smoking although it is normal in this era life.
2. last minit punyer kerje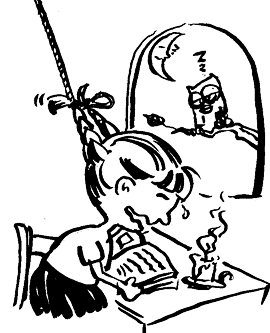 hahaha...ni lagi sekor benda yang paling org moden suke buat..
esok due date, mlm ni baru nk siapkan..
xpon, petang kena submit, pagi baru la terkontang kanting, terkangkang2 nk siapkan.
ak benci giler org mcm ni tmasuk ak la..
so, that's mean ak benci diri sendiri..
OMG!ade gak orang cm ak ni yek..
benci diri sndiri..hahaha..watderrr??
pape jela..kalo xsushkan org lain, it's ok..
lantak la kalo sush dri sndiri pon,
pandai buat, pndai r tanggung..
buat ape?ha..itu bukan salah ibu mengandung..
salah bapak xpakai kondom..
haha..kubur masing2...so, lantak pi la nk buat lambt ke, xnk buat langsung ke..
kubur masing2...jnji xsushkan org lain.
so, i just want to say that, ak nk jadik budak moden yang abnormal
which is always early in completing any job/task.
abnormal pon abnormal la..
janji ak sng hati..
stakat ni dulu buat mase skang ni..
sleepy already..
ade mase,wa smbung lg...
adios amigos..